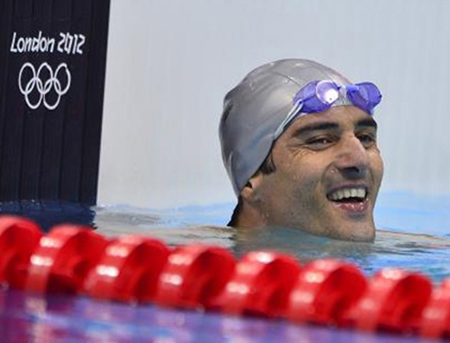 INTERNATIONAL ACHIEVEMENTS

He started his swimming career when he was five years old. Even though many coaches thought he had no talent and no future in the sport at the time, he proved them wrong when he was very young. He quickly advanced in the sport by breaking records, nationally as well as internationally. He won World Junior Championships in record breaking times as well as Mediterrenean Games, and Balkan Games.
As he grew older, his achievements would also grow. As a high school swimmer in California, he broke national records and was named high school swimmer of the year. He was also a multiple times CIF champion .  Derya won European Championships, World Cups, and medaled at the World Championships. Derya is the only swimmer in the history of swimming to have swum in 6 Olympic Games while qualifying in individual events in all of them. Derya is also the swimmer that has swum in the most World Championships.
Derya attended University Of Michigan in Ann Arbor and won the NCAA Championships. He was the swimmer of the year in the Big Ten twice. Derya graduated with a Business Degree and earned his degree in Masters in Business Administration.